You're out of town and your water heater has a bad leak…
What if I told you that there's a device that can not only notify you of a flood while you're away but even turn off your water within 5 seconds or less, preventing any further damage? Leaksmart is a new, innovative way to protect your home while you're away.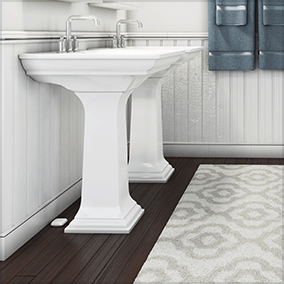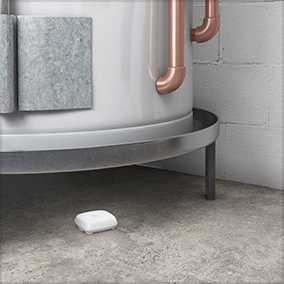 EcoLux Interiors is always trying to find new ways to protect the homes of their clients. Leaksmart does just that. Leaksmart sensors can be easily placed in wet areas such as kitchens, bathrooms, laundry rooms, etc. It also includes a rechargeable backup battery in case your home looses power. Once a leak is detected, the sensors immediately alert the system to shut off the main water supply of your home, followed by a notification to the homeowner's mobile device through the Leaksmart app. In addition, Leaksmart can be paired with your Nest smart home device.
We at EcoLux, not only care about the aesthetics and functionality of our client's homes, but we are always thinking of how we can preserve and protect them for the years to follow.